Get Personalized Training From Anywhere With Our Online Fitness Training
Stuck at home? Work odd hours? Does your job frequently take you out of town? Do you have a crazy schedule that makes it difficult for you to access our Fitness Classes or Small Group Training, but you still want to take advantage of the personalized training plans and nutritional guidance that Accelerated Fitness has to offer?
Our Online Fitness Training gives you the chance to work with one of our certified personal trainers to revitalize your fitness, whether you're here in Lexington or on the road. You'll have full contact with your trainer, get a customized training plan, and get access to our full array of resources -- all remotely! As much as we'd love for you to join us in person, we understand that life can be complicated. Make it a little simpler with Online Fitness Training.
We utilize a combination of Zoom and True Coach to deliver personalized, interactive training. Just fill out the short form on your screen to learn more or schedule a consultation!

Why Choose Online Fitness Training?
Sometimes traditional fitness training can be difficult to access for people who work hectic schedules, unusual hours, or have time-consuming obligations. That's why Accelerated Fitness is proud to offer Online Fitness Training that brings our renowned Personal Training services to your phone, laptop, or computer -- wherever life takes you. Even if you can't join us at our facility in Lexington, you can connect with our trainers using the True Coach app, which will give you daily updates on workouts, nutrition, and more!
Don't let a loaded schedule or being stuck at home stop you from enjoying the benefits of fitness. Training in a way that's right for your body will do more than just help you lose weight and create healthier movement -- you'll experience reduced stress and anxiety, enjoy boosted energy in everyday life, and get higher-quality sleep.
Online Fitness Training will connect you with:
A dedicated coach to design your workouts and nutrition
Easy access to our suite of wellness resources
A way to break out of your busy schedule and practice self-care
High-quality fitness training, no matter where life takes you
You don't have to be with us in Lexington, training on our schedule, to get a great workout. We'll bring the workout to you! Online Fitness Training is a powerful resource for anyone who spends time traveling or simply doesn't have the ability to make it to Accelerated Fitness for our regular fitness classes.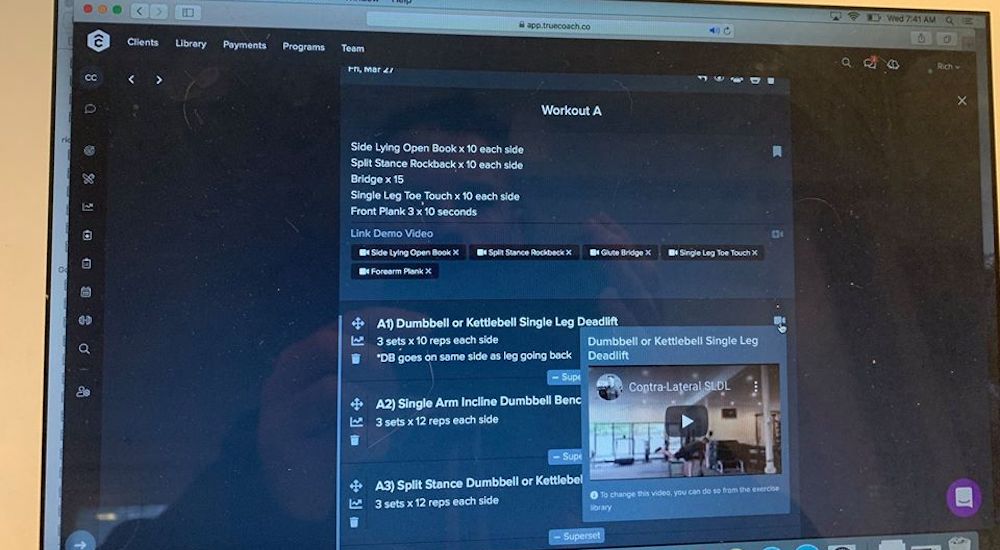 Connect With Lexington's Ultimate Online Fitness Training Now!
Contact our team at Accelerated Fitness and schedule either an in-person or remote consultation. We'll talk about your goals, your fitness history, your unique needs, and how we can make your goals happen. Whether you're here in Lexington or across the country, Online Fitness Training makes fitness accessible.
Just fill out the short form below to learn more about Online Training!